Monday, July 29, 2019
8:16 PM
Thank you for using Collusion.
---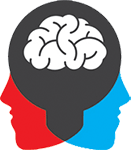 This is the Help Documentation for Collusion. Here you will find detailed instructions on how to use this application along with various screenshots.

You can Access This Help section at any time in:

Your Dashboard by selecting the HELP option located right at the top.
The App by going into MENU > HELP option located above the Collusion canvas.

When we add new features, you can come back here to see how they work.

To begin, select Dashboard or Collusion App from the menu on the left.