Monday, July 29, 2019
8:16 PM
Screen Sharing
---
Screen sharing is an easy way to collaborate on something outside of Collusion.
Note: This feature is only available in the Google Chrome browser and requires a lightweight extension.
Steps:
Join the conference. To do this click the blue phone icon from the colluder menu on the right, and choose whether to share your audio or your video and audio.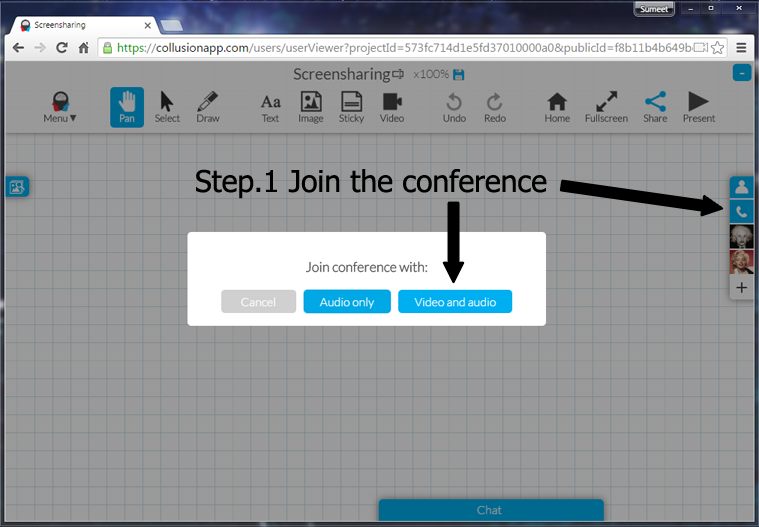 Hover over your video or image and click the Start screen sharing icon. Note: Your conferencing box will always be the one at the top.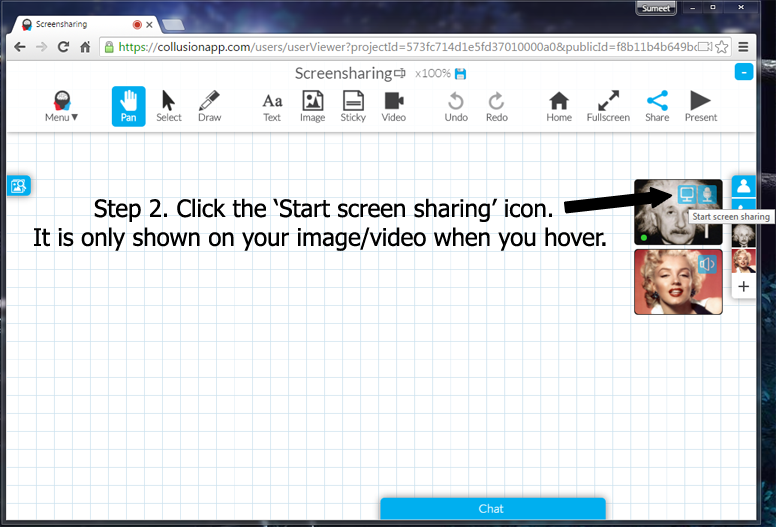 You may be prompted to install the screen sharing extension, click Install (recommended).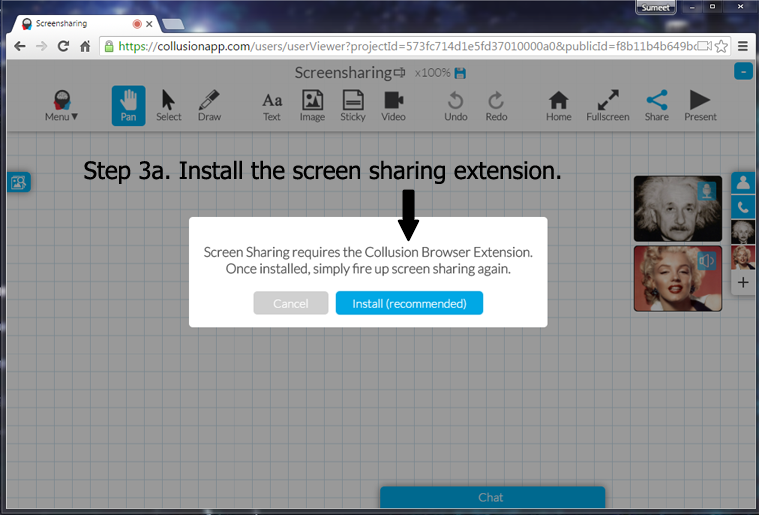 The browser may then prompt you again to add the extension, click Add extension.
Remember to click Start screen sharing again once it has been added.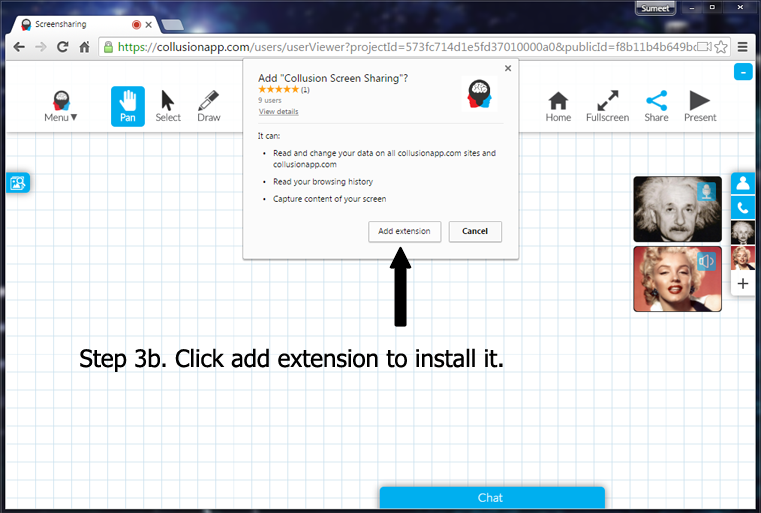 Now you will be shown a list of screens or windows that can be shared. Simply select one by clicking it and then clicking on Share.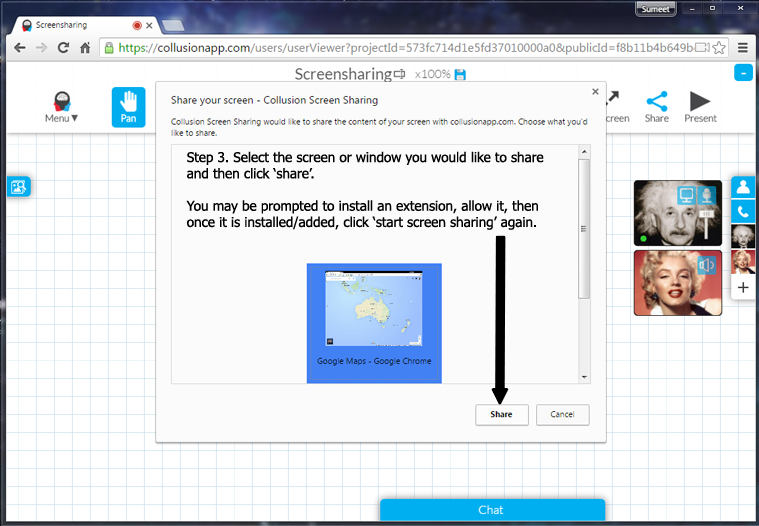 Now your screen or window is shared!
To stop screen sharing, simply leave the conference or click the Stop screen sharing button.