Monday, July 29, 2019
8:16 PM
Images
---
To add an image to the canvas, select File from the menu above the canvas. Depending on the device you use, this option will bring up a file explorer to pick an image to upload. Once an image is selected, it will be added to the canvas.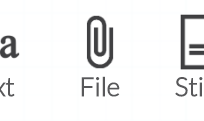 You can also Add Images by DRAGGING an image into the browser on your desktop/laptop computer.

Most mobile devices with built in cameras will also give you the option to TAKE A PICTURE when the Image option above is selected.

Once an image is added to the canvas, you can Resize it by first selecting it and then DRAGGING the Handle in the bottom right corner of the image. You can also draw and add text on images in the canvas.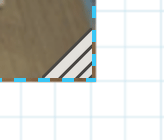 Tip: You can also copy and paste from the operating system clipboard, like screenshots or images from other applications. To do this copy the content then in Collusion, click the File option so the popup is showing and paste using a shortcut; Control+V or Command+V.